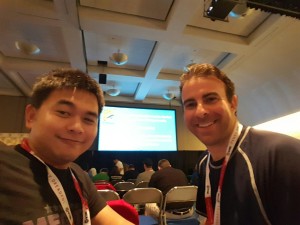 The Crew Here at Vanth Creative!
Joe Ranoia (Writer, Creator)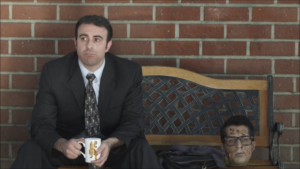 Joe has spent a lifetime daydreaming. The product of an overactive imagination and, almost certainly, an undiagnosed case of ADHD (we didn't have that back in the 80's), Joe spent his childhood hunting dinosaurs and flying spaceships. Naturally, he became a creative artist in professional theatre. He earned an MFA in playwriting from Mason Gross School of the Arts, Rutgers University, and has worked professionally as an actor, writer and director for over twenty years. His primary focus during this time was working with kids, where his imagination and theirs combined to create fantastical worlds and whimsical adventures. Over twenty of his plays have been produced thus far. As a screenwriter, Joe has done a lot of stuff, but always found that the check would bounce, the project would fizzle or the producers would take their money, go buy a sawmill and become lumberjacks (True story!!!) So he decided it's time to do things his way. Thus, Vanth Creative, and Shy were born. Now if he can focus long enough to make the first issue…oh, look, a hummingbird!!
J. C. Grande (Artist: Shy)
J.C. Grande is a comic-book artist known internationally for his work on books like Necessary Evil for Desperado Publishing , Johnny Monster for Image Comics and Alan Wake for Xbox. His multi-genre variation of styles allows him to work on different kinds of books from superhero/adventure, sci-fi/horror, westerns and all ages comics. J.C. has worked for many years in the comic book field doing penciling, inking and coloring for companies such as Caliber Comics, Arcana Comics,  Remedy Entertainment, Shadowline, Markosia Publishing and many more.
 Sebastian Kadlecik (Artist: The Stars and the Perfect Burger)
Sebastian is an actor, illustrator and comic-maker currently living in Los Angeles. He is most well-known for creating Penguins vs. Possums, now an epic comic series published by Fanboy Comics. He's lucky enough to co-write and co-illustrate that with a couple of his closest friends. He also illustrates Concrete Shoes and works as a hired gun on various illustration projects. He's also provided comic book work for TruTV and ABC Family. You can find him at www.sebastiank.net